You need the services of a company who knows laser cutting and can offer you an excellent metal processing service?
Look no more. Synertek is a company offering high-end services in laser cutting, steel punch cutting, and much more. Founded in 2004, Synertek has known how to  adapt to its customers' needs while developing its metal processing expertise . Synertek offers high-quality metallurgy services thanks to the know-how of its experts, regardless of the type of production.
We are proud to say that we have the capacity to meet the needs of small, medium or large productions, regardless of the complexity of the parts required. We mainly work with aluminum, steel and stainless steel, but we also offer services for copper and other metals.
Our pride? Offering you a professional laser cutting service that adapts to the production flow without compromising the quality of the final result.
What is laser cutting?
This metal transformation technique uses the focus of a laser beam to raise the temperature of a specific area until it reaches vaporization level. The focusing power required generally varies depending on the type of metal and its thickness.
The heat affected zone (HAZ) is relatively small, which is why the parts are little or not deformed by cutting. The cut material generally becomes rougher because it changes its chemical nature at the laser's point of impact.
This cutting technique offers a more precise, faster and more aesthetic cutting for many materials.
The advantages of laser cutting
The biggest advantage of the laser is its capacity to maintain a uniform aesthetic of the pieces to be cut. The laser beam cuts continuously, which allows greater precision and provides an impeccable finish.
Synertek recommends laser cutting for particularly complex shapes which requires more precision work.
Besides its effectiveness with complex shapes, there are many advantages to choosing laser cutting for metal transformation work. It allows for:
Greater flexibility of shapes and cutting patterns.
The conservation of the parts' border aesthetics.
The possibility of identification engraving on metal. (not aesthetic)
Material saving on large volumes.
Speed of execution when metal cutting in thin material.
A production capacity and autonomy for loading and unloading metal sheets.
A definitive advantage for cutting steel and stainless steel.
A laser engraving service
Synertek offers laser cutting services, but also a laser engraving service. As the engraving is used to leave a mark for parts identification or positioning, this one is carried out for a functional purpose rather than aesthetic.
If you would like more information about the metal processing or laser cutting services offered at Synertek, please don't hesitate to contact us today. A member of our team will be happy to answer you.
Engraving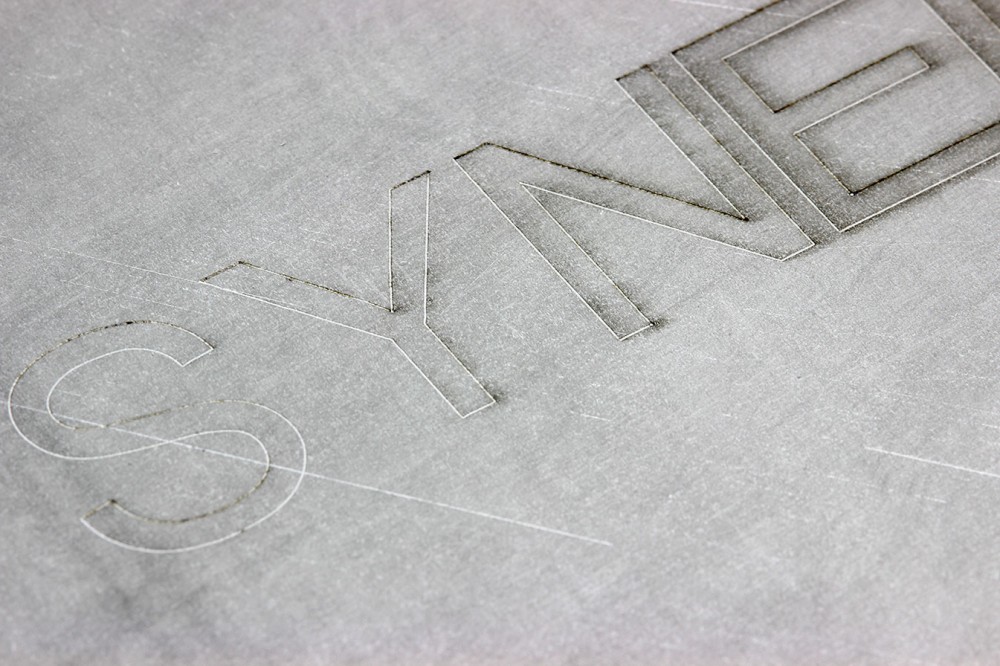 Laser engraving
Laser engraving is used to identify or position parts. It doesn't add an aesthetic quality, but it serves its purpose.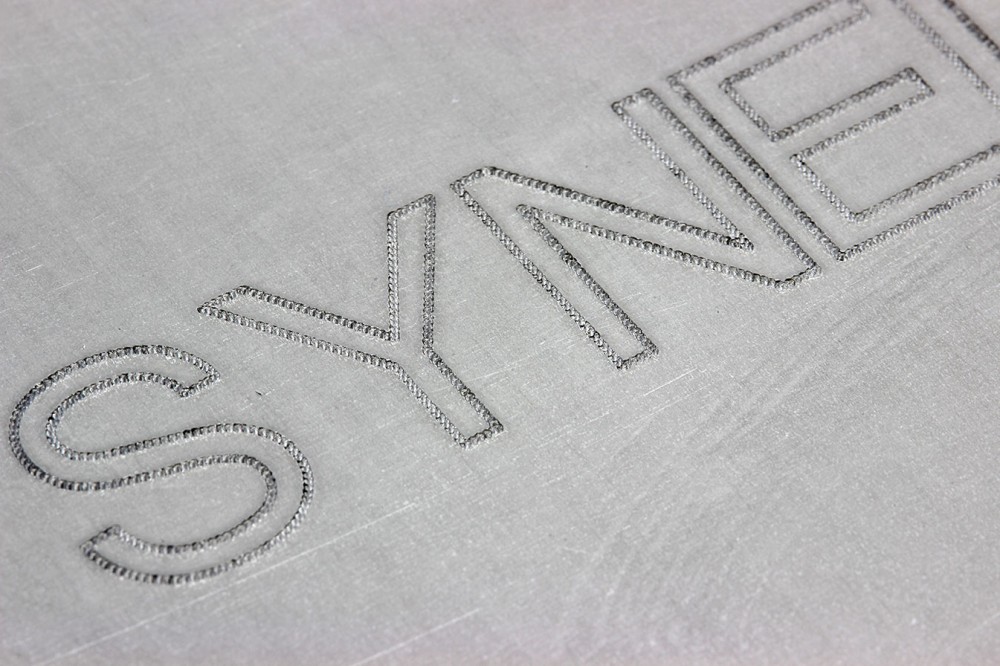 Punch engraving for comparison
Cutting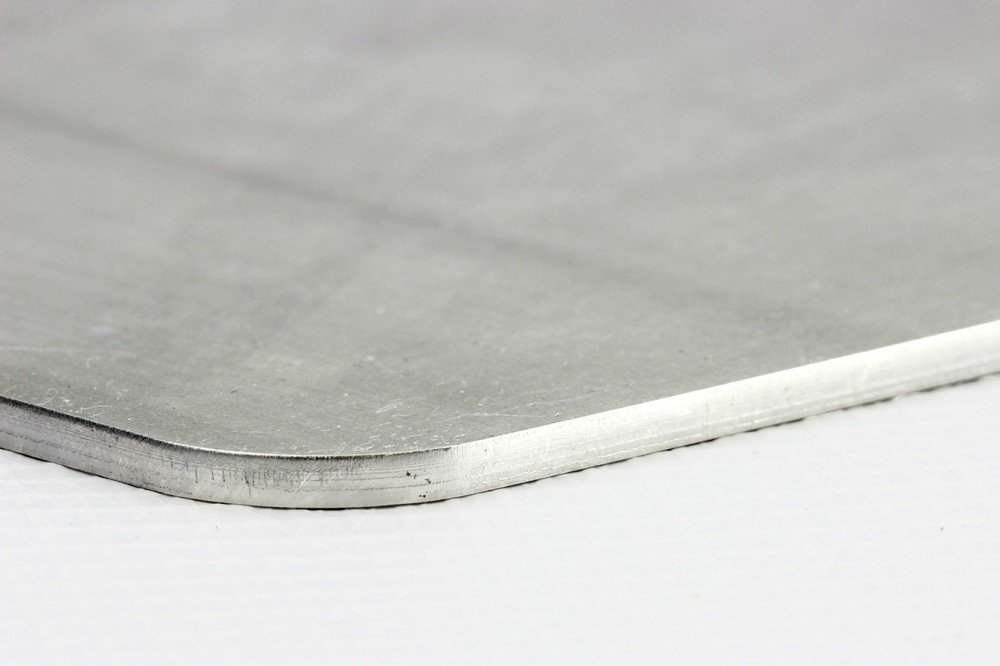 Laser cutting (edge)
A laser beam cuts continuously, unlike a mechanical punch. This technical difference means laser cutting can provide an uninterrupted, uniform look.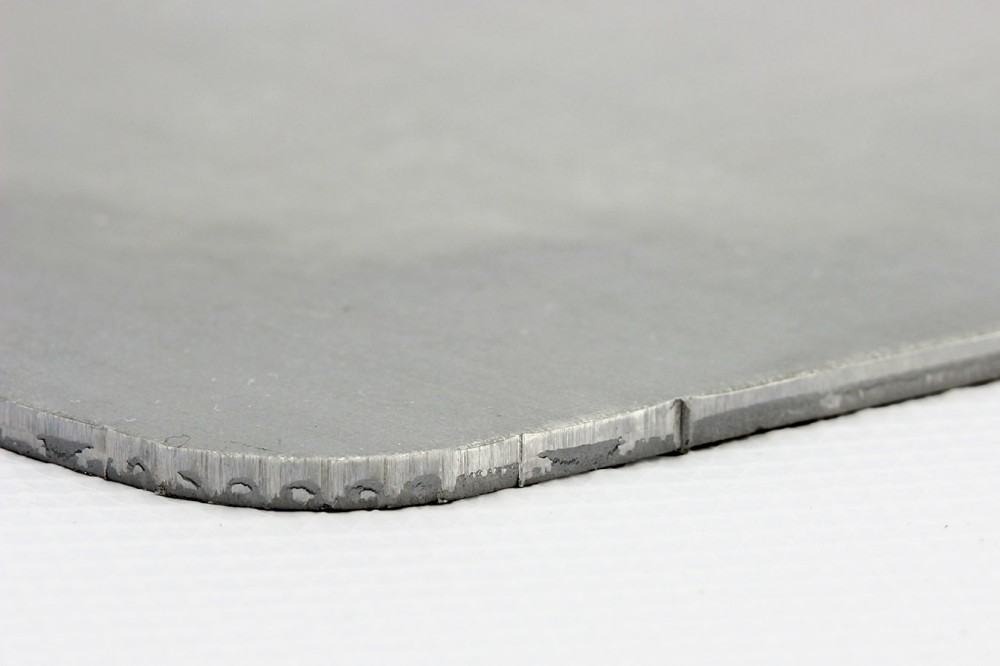 Punch cutting for comparison